Introducing our comprehensive Social Media Management solution – the perfect way to elevate your brand's online presence and maximize engagement across popular social media platforms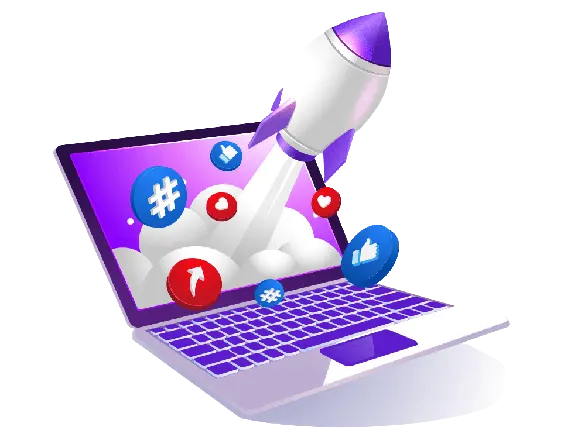 Why Our Social Media Management Solution?
Stay ahead of the competition by leveraging our in-depth analytics and reporting tools. Track key performance metrics, such as follower growth, post engagement, and audience demographics, allowing you to refine your social media strategy and optimize your content for better results.
Engaging with your audience is made simple with our robust community management features. Effortlessly respond to comments, messages, and mentions, demonstrating your commitment to customer satisfaction and building meaningful connections with your followers.
To supercharge your social media efforts, take advantage of our powerful advertising capabilities. Easily create and launch targeted ad campaigns to reach specific demographics, boost brand awareness, and drive traffic to your website or landing pages.
With our Social Media Management solution, you can establish a consistent brand identity across platforms, drive organic growth, and harness the full potential of social media to enhance your business's visibility and impact. Elevate your social media presence, foster customer loyalty, and achieve your marketing goals with ease. Try our platform today and unleash the true power of social media management.
We look forward to your enquiry. Our team is excited to reach out for support.