Online surveys in Kenya that pay through M-Pesa has been the sought after online jobs in kenya using smartphone. This is because they require little initial cost. You just need a smartphone, good grasp of English and a few minutes. That's basically everyone owning a smartphone 🤷‍♂️
Here is the life changing list you have been looking for.
Online Surveys in Kenya that pay through M-Pesa.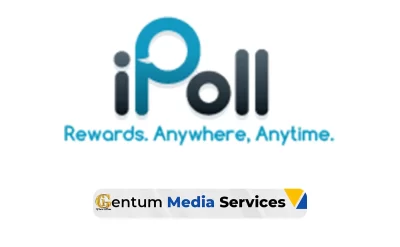 iPoll provides surveys via their site and mobile applications, and this has made it easy for most iPoll members. In case you are waiting for someone in a parking lot or you are in a waiting line in a bank, or when getting groceries, you can utilize this time to complete some surveys using your mobile phone and make money. iPoll offers its subscribers $5 upon signing up. Once you join, you can take surveys and get paid via PayPal.

Opinion World has been around for a couple of years and takes part in market research. Participants can make money online by engaging in some surveys. Rewards are offered in cash provided one attains points worth $10. They also give you the opportunity to take part in quarterly cash price draws where you can win up to $10,000. Because is more than a paid survey panel, this platform actively takes part in charity work so their members can choose to send some points to organizations such as red cross after completing surveys. The points you earn are turned into cash and are paid via Paypal.
GlobalTestMarket currently has more than 5.5 million members in over 200 countries around the globe. They offer surveys which are rewarded in points. These points can then be redeemed using PayPal payments. Participants can earn easy money by simply completing a 10 or 20 minutes survey. Take part in online surveys, mobile surveys and IT surveys and earn at least 1200 points you need to request your check.
This is a service owned and operated by a Kenyan company known as Simba Survey. The company works with local and international businesses, government agencies, research institutions, NGOs and universities to create and deploy flexible and scalable mobile surveys. The survey rates can move from a minimum of Ksh. 50 upwards. There are two types of surveys one can take; the cash reward surveys and the draw entry surveys. Members can withdraw their money directly via MPESA.
This is another website that provides paid surveys for Kenyans. The platform has been in operation for many years so you can be sure you will not have problems when it comes to making payments. Note that you will need to have an account with Payza to get you payments once you take part in their surveys. The minimum cashout is $1. They have various payments options, the common option being Paypal.

This is another survey company based in the UK. The company allows membership from allover the world. Registration is free to the members and it allow you to earn Ksh. 1500 to a few pence and vary in time from a few seconds to a few hours. This is also a good option for those who want to work from home. Members cash out their money using Paypal.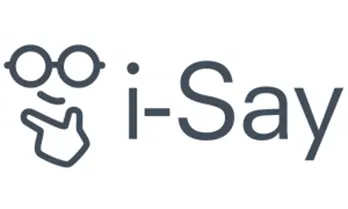 With over six million surveys in more than 100 countries, Ipsos i-Say has taken the online survey to another level. A range of topics are covered, and the reward options include PayPal payments. Moreover, they also have a loyalty program that allows subscribers to earn more additional bonus points. If you complete more surveys, you will earn more points.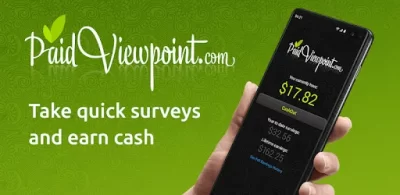 Whether in South America, Asia, and even Africa, PaidViewPoint still tops in the game. This platform offers options such as online and mobile survey making it very convenient for survey takers. Also, once you log in, you will get an email notification whenever regular online surveys and full surveys are available.
The platform also provides trait surveys which allow you to earn $0-03-$0-10. These trait surveys can increase your earnings slowly including your trait score. When you have a trait score, you will be able to get a maximum number of surveys in a month. So, strive to achieve a 9000 trait score and you will become one of the top 10 percent members who earn more per answer. What's more, you can refer your friends and relatives and still get generous rewards to boost your income. All cash-out payments made by the company are made through Paypal or their partner virtual incentives, without any exceptions.
This is a survey site popularly known in the Kenyan market. It was developed at UC Berkeley and is a social media technology which helps communities to share ideas on various products and services as well as product tests. Profiles completed 100% attract higher payouts. Members earned cash can be withdrawn using directly to their Mpesa account.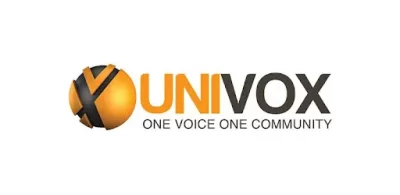 With Univox Community, you don't have to join a panel to start feeling in those surveys. Instead of cash, members are given reward points that they can use. What's more, the site doesn't mention any kind of pressure to complete specific offers or try products that could cause the members to pay more than what they earn when they complete surveys. Once you get a minimum of 2500 points of $25 you can request your reward.
Before taking an online survey, make sure you check the topic, estimated time, and the reward. Always choose a survey that seems appealing to you. Remember that some areas are essential because by giving your feedback, you will help the society, a business or a service provider to grow in the right direction. As a part of Univox community, each contribution will make you earn reward points that can be claimed as multiple reward options using PayPal and other withdrawal options too.
Conclusion
This is the list for you to choose from on the online surveys in Kenya that pay through Mpesa. Whether you are a student, a stay-at-home-mum, a housewife, retired, working full time or you just need the means to make some more money, take this opportunity to make fun and easy money. All you need to do is to wake up each morning then check your email to click on the survey link provided. It will take a very few minutes to give your opinions or answer the basic questions provided. Once you are done, you can send the information and money will be deposited into your account.
Withdrawal
Having prepared the list of online surveys in Kenya that pay via Mpesa, how much you want to make from online surveys depends on you. Since most of these firms pay through PayPal, there is an option to withdraw the funds through Mpesa by Safaricom or even Equity via their recent Equity Online & Equity Mobile platforms.
Disclaimer
This site has no affiliations with any of these survey jobs in Kenya that pay through Mpesa. We also DO NOT OFFER these services. This article only gives you an overview of some of the most common paying online jobs in Kenya. The content is to help expose job seekers to online job opportunities.
Our Services
Gentum Media Services offers state of the art Web Design and Development, Web Hosting Services, Digital Marketing, Corporate Branding and Social Media Management.
Talk to us today and let us discuss your big project.