Online marketing is essential for businesses of all sizes in Kenya. If you're not visible online, you're missing out on a huge potential market.
This blog post will provide you with a guide to online marketing in Kenya. We'll discuss the different channels you can use to reach your target audience, as well as some tips for creating effective campaigns.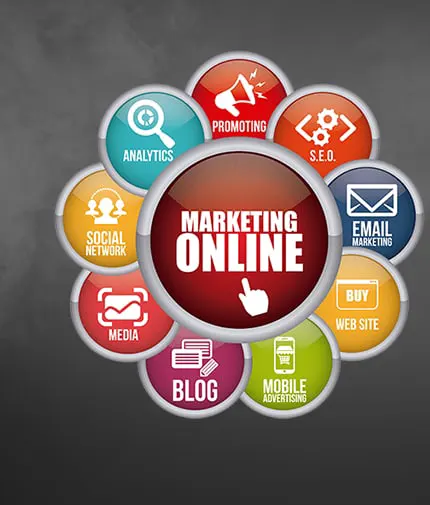 The different channels of online marketing
There are many different channels you can use to reach your target audience online. Here are a few of the most popular:
Search engine optimization (SEO)

: SEO is the process of optimizing your website so that it ranks higher in search engine results pages (SERPs). This is a great way to attract organic traffic to your website.
Social media marketing: Social media is a great way to connect with your target audience and build relationships. You can use social media to share your content, run contests, and engage with your followers.
Pay-per-click (PPC) advertising: PPC advertising is a way to pay for your website to appear at the top of SERPs for specific keywords. This is a great way to reach people who are already searching for what you offer.
Email marketing: Email marketing is a great way to stay in touch with your customers and promote your products or services. You can use email marketing to send out newsletters, announcements, and special offers.
Tips for creating effective online marketing campaigns
When creating online marketing campaigns, there are a few things you'll want to keep in mind:
Know your target audience: Who are you trying to reach with your campaigns? What are their needs and interests? Once you know who you're targeting, you can tailor your campaigns accordingly.
Set clear goals: What do you want to achieve with your campaigns? Do you want to increase website traffic? Generate leads? Increase sales? Once you know your goals, you can track your progress and see what's working and what's not.
Create high-quality content: The content you create is essential for your online marketing campaigns. Make sure your content is informative, engaging, and relevant to your target audience.
Track your results: It's important to track the results of your online marketing campaigns so you can see what's working and what's not. This information can help you improve your campaigns over time and get better results.
Conclusion
Online marketing is a powerful tool that can help businesses of all sizes in Kenya reach their target audience and achieve their business goals. By following the tips in this blog post, you can create effective online marketing campaigns that will help you grow your business.
Looking for a Reliable Online Marketing Partner?
If you're ready to learn more about online marketing in Kenya, contact us today. We at Gentum Media Services will help you create a custom digital marketing strategy that will help you reach your target audience and achieve your business goals.
We offer state of the art Web Design and Development, Web Hosting Services, Digital Marketing, Corporate Branding and Social Media Management. Engage us to support your business stand out with a responsive and user friendly website.
Talk to us today and let us discuss your big project.